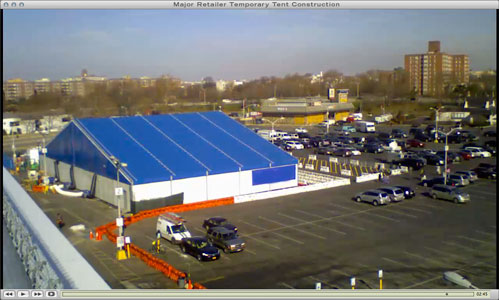 When the Hurricane SANDY hit the New York area, the devastation exceeded all fears. Thousands of people found themselves without the roof over their head. Thousands of businesses, big and small, suffered losses, they weren't prepared for... One of 'the Major Retailers' in Brooklyn, NY lost the whole showroom, and it's content. The Christmas season was coming - so they decided to erect a temporary showroom, which was supposed to last until, the new facility was built.
This 3 min 'time-lapse' movie shows the process which lasted 10 days.

Created for Scott Henson Architect (New York, NY).