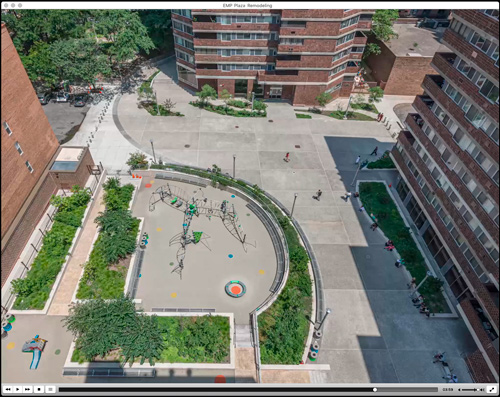 EAST MIDTOWN PLAZA in New York City.
The Plaza was not very 'people friendly' and required complete redevelopment.
This time-lapse covers the whole process of demolision of the old, dealing with the 'surprises' under the old structure and building the completely new Plaza incorporating the pedestrian aeras, and the children garden. The project contains also the pedestrian area at the not visible to the camera corner at the 23rd Street and the Second Ave. A few images of that area are incorporated in the 'slide-show' edning the time-lapse.

The lenght of the time-lapse is 4 min 55 seconds.
Created for Howard L. Zimmerman Architects (New York, NY).