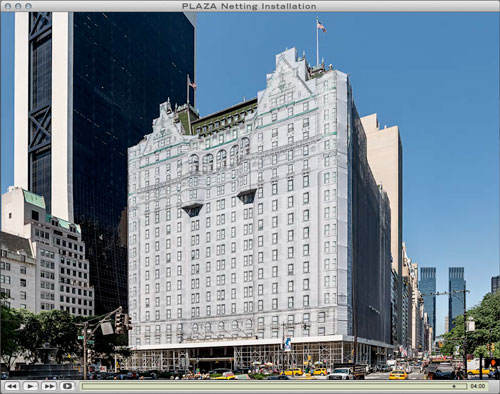 PLAZA Hotel and Condominium is one of the very well known landmark buildings in New York City.
It's facade, since the last major repair which happened decades ago, required urgently a 'lift'.
During the construction, the building had to be covered with the protective mesh, protecting and separating people on the streets from the construction site. To spare the passers by the unsightly view of the blank mesh, the Britten Inc. created the protective mesh with the imprint of the rendering of the building's facade.

This short, 4 min 'time lapse' movie shows the whole 3 day process of its installation.
Created for Howard L. Zimmerman Architects (New York, NY), and Britten Inc. (Traverse City, MI).